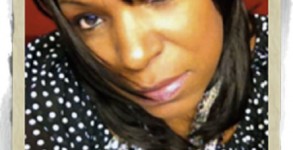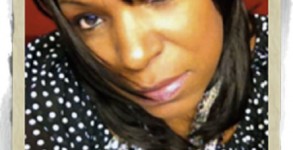 Cheryl Woodruff-Brooks has been singing all of her life and involved in the entertainment industry since the age of 7.  Born into a...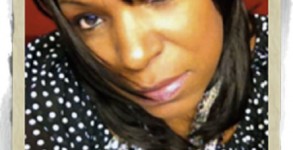 Cheryl Woodruff-Brooks has been singing all of her life and involved in the entertainment industry since the age of 7.  Born into a family enriched with artistry, Cheryl sang with her family gospel choir, The Weeden Family Singers.

While singing with her family, Cheryl recorded live at the age of 19 on their debut album and opened up for acts such as Al Green, and Shirley Ceasar and The Children's International Games.  

Cheryl is currently working on her first independent CD, My First Love.  Then name was inspired by the fact that Cheryl fell in love with music and singing before she even old enough to know what love meant in the sense of a relationship.  

In the mean-time, Mrs. Cheryl Woodruff-Brooks took time to talk with Pure Soul Magazine – 

The Q & A
PSM-RG: How would you define your brand of musicality?
CWB: It's Soul music at best.  Lyrically, it's classic enough to appeal to the masses.  It's modern soul, meaning that the message in the music is also about what love, life and relationships are like in the new millennium. It is also Rhythm and Blues. I would have to say that most of the music on this CD is R and B.
PSM-RG: You were indoctrinated into music at a very young age in the church singing gospel tunes. Looking back, how gratifying was it to have gone through that initial training, especially with your mother being such an integral part of things?
CWB: That initial training was probably the best thing that could have possibly happened to me.  Not only did I learn to sing but I began to understand how very important and powerful the meaning of a song was to a listener.  Gospel music is ministry.  As I matured in this business, I became more mindful of my lyrical content. I also developed an attentive ear to harmony and pitch. I could easily jump from singing soprano to alto and alto to tenor.  It just became second nature for me.   I was fortunate to have simply born into a family that had a very public life and it happened to be in the entertainment industry. My mother taught me how to be a dynamic entertainer and made me realize the ethics of being a professional at such a young age.  She required my sister and I to rehearse faithfully and taught us everything from knowing to simply smile while performing to bowing off of the stage.  I made costumes and choreographed dance routines for my sister and I in high school talent shows….all of which I learned from my mother. I would not know how to be an independent artist if it wasn't for my mother.
PSM-RG: You just recently released your new CD, 'MY FIRST LOVE' independently. For consumers of good, quality music, how would you promote 'MY FIRST LOVE?
CWB: I am promoting My First Love by appealing to those enjoy good music, raw talent and can relate to the emotion of love.  That encompasses people globally. However, I am seeking to target the same type of listeners who have come to appreciate songstresses such as  Jill Scott, Chrisette Michele and Marsha Ambrosious.  Some of my promotional material has depicted people in a happy relationship.  I hope to keep the movement of falling in love alive in today's world.  Looking at the data that we've collected leading up to the release of the CD,  women ages 25-45 old are playing my music and men 35-55 years old.  Social networking has become a very useful to in getting the word out about my music too.  With internet radio websites, most subscribers can hear the entire CD before making a purchase and  have had the opportunity to hear snippets along the way.  I have truly tried to create a reality setting along the entire My First Love project to pull people into my real-life journey as an Indie artist. Thankfully, I am acquiring fans in India, Virgin Islands, and Sweden!  As an Indie artist, I do want to move beyond the American borders.
PSM-RG: Who were some of the producers and songwriters you collaborated with on the new CD?
CWB:   I am blessed to have come from a family of musicians so I collaborated with my cousin, Ron Smith who lives in Nashville,  TN and has worked with a number of independent artists.  I worked with my cousin, Jim Walton from Chicago, Illinois who primarily produces gospel music.  I worked with my cousins, Phil and Thomas Egler from Chicago,  IL.  Certainly, last but not least Sabre "Franchise Tief" Johnson from Atlanta, GA who wrote the track, Nobody. Franchise Tief has worked with several artist who are signed to major record labels such as Hamilton Park.  Most of the songs on the CD were written by myself.  I also vocally arranged and performed the backgrounds.
PSM-RG: What are your thoughts on the current landscape of the R&B/Soul and Gospel genres of music?
CWB: No matter what people may say or think, R&B/Soul is still alive and well.  It is has been transitioning into Neo Soul but at the end of the day, it's still just Soul. Many of today's younger generation who listen to hip-hop also listen to Anthony Hamilton, Mary J. Blige, Musiq Soulchild and Chrisette Michelle.  It's good music because they make great songs.  Gospel music has made a radical change in mainstream.  There are times that I can't differentiate the sound of some Gospel music from R&B and Hip-Hop.  I think that those changes have done more good than harm. A younger generation who may not attend church or who just don't like the traditional sound of gospel music may have now been drawn in to enjoy it.
PSM-RG: Outside of your music, you have a few nice endeavors that you currently have going on. Share with us what you do on the side.
CWB:  Well, while staying at home, taking care of my infant son, I decided to start sewing again.  It lead to me starting an accessories company called, Nilaja.  I even received a design patent for one of my handbags.  Thanks to a few friends and good marketing, my products have made it into the hands of some very well known celebrities, such as Venus and Serena Williams, Kanye West, Beyonce, Kimberly Whitley and Common.   I plan to devote more time to the business once my schedules permits.  I've been growing this business for eight years now.  I also work with my husband caring for 12 boys  at a private boarding school.
PSM-RG: What is the most important piece of advice you can give to a talented young lady who has aspirations to become successful in the current climate of the music industry?
CWB:  Know yourself and then know the business. When you understand the business, then you don't fall victim to what anyone tells you.  You should understand how the money is made.  You should read your contracts.  If you want to be taken seriously, respect yourself.  Harness your skills so that when an opportunity presents itself for you to play a larger part in your career, you're ready.  It is more to this industry than being visually attractive and talented.  Learn to take constructive criticism and be open to change.  Stay focused on your goals, take chances,  and don't be afraid to walk away from something that compromises your integrity.
PSM-RG: In five-to-ten years from now, with God's Will, Cheryl Woodruff-Brooks will be –
CWB:  On tour with about at least seven to eight CDs produced.  I also see myself writing for other artists.  I would love to write country music.  I plan to do musical compositions by this timeframe too.   I am currently taking piano lessons.  I will also be nurturing the career of my son, all along the way.  He shows great potential , even at the age of nine,  in film and dance.   And if I can dream a little, a Grammy on my fireplace mantle! LOL!
PSM-RG: How would you define 'Pure Soul?
CWB:  There's a quote that I sometimes refer to,  "What comes from the heart, reaches the heart." Pure Soul is music from the heart. People who write and sing Pure Soul are fearless in revealing the truth in life, regardless of how painful it may be.  Marvin Gaye is a great example of this.  He felt strongly about the state of the world as was demonstrated by the song, "What's going On."  The same passion applies in his rendition of "Let's Get It On."   Pure Soul is passion, pain and pleasure.
by Ross Guity aka R.G. Major